We knew that with the skills we have we would be able to create a powerful shop local campaign that communicates with, engages, and inspires members within the Kenora, Dryden, Red Lake, Sioux Lookout, and Fort Frances communities to support their local economy by choosing local first.
From the beginning, we knew the value and potential Choose Local First would have for local businesses & communities. The question is – how do we generate enough awareness to create a long-lasting impact in participating communities across Northwestern Ontario?
By creating key messages and strategies around how to generate awareness with Shoppers, Businesses, and Communities – we felt strongly that we would be able to accomplish the goals as set out by the Ontario Chamber of Commerce and the Kenora & District Chamber of Commerce.
By incentivizing, engaging, and educating Shoppers, Businesses, and Communities about how they can participate in the Choose Local First campaign and why it's important, we were able to reach over 64,000 people within Northwestern Ontario in just over two months.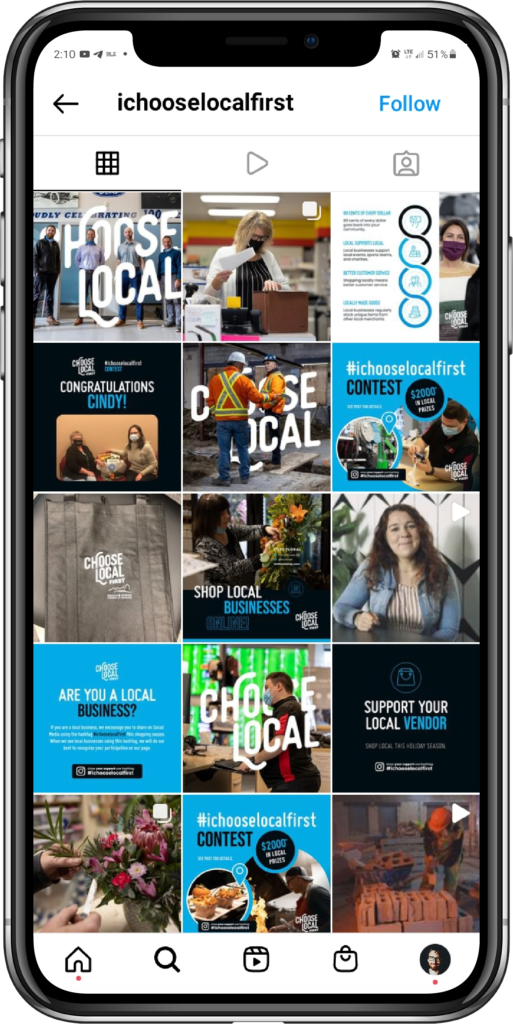 "When you choose local, your dollar goes further than you realize! 80 cents of each dollar spent locally stays in your community."
By creating unique call to actions and pull strategies that encourage members of the community to participate, we were able to accomplish the goals and initiatives of Choose Local First.
Helping communities to thrive.
Social Media Benchmarks for Success
Throughout the campaign, we kept a close eye on relevant statistics that would help us pivot our strategies accordingly so that we were always adapting with new information. When it was all said and done, we were extremely happy to see our success metrics rise above and beyond our expectations.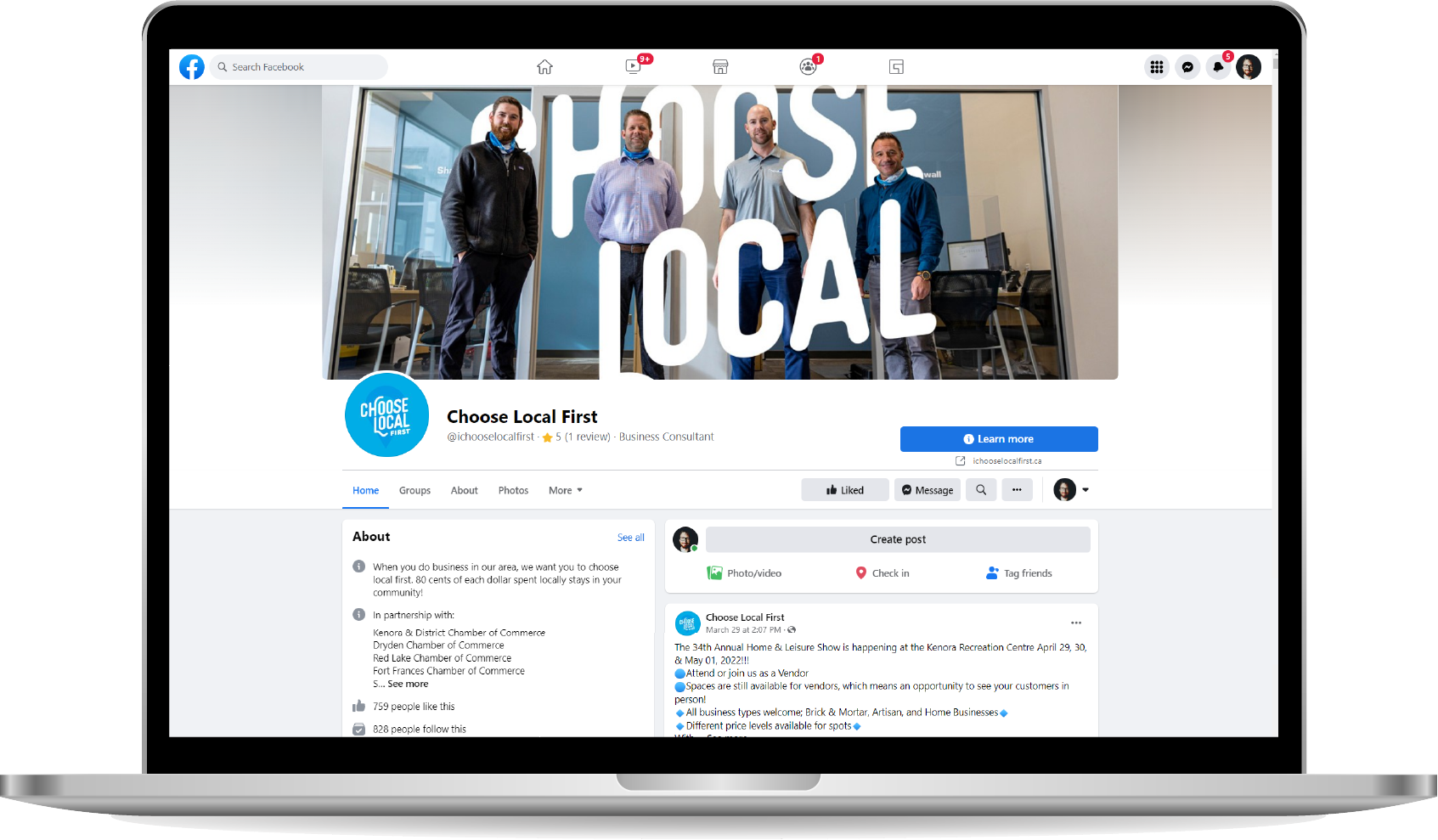 64,998
Average: 866 Per Day
637,880
Average: 10,631 Per Day
28,287
Average: 377 Thruplays Per Day
35,696
Average: 475 Per Day
741
Average: 12.35 Per Day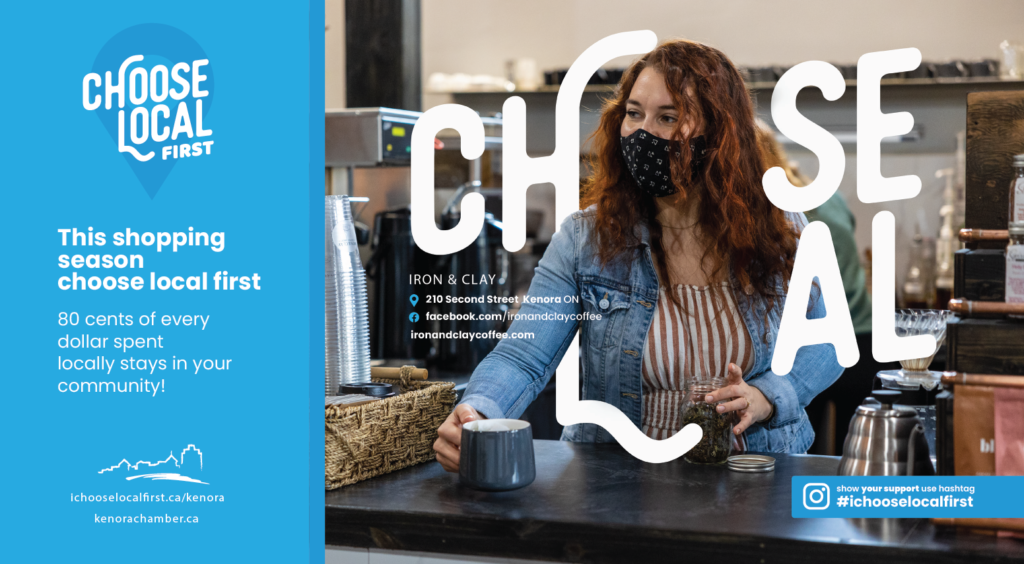 The importance of brand consistency.
No matter what medium you use, creating brand consistency is so important to the success of any campaign. We always embrace this challenge, and with Choose Local First – it was no different.
Kenora Choose Local First Radio Ad
"Excellent company to work with! Knowledgeable, quick and efficient. High quality work that delivers results. "
- Tyler Dolcetti, Owner of Dominion Motors